Enterprise solutions for complex diseases
Find out why large healthcare providers are choosing to work with Adyptation.
We deliver improved outcomes for organizations managing chronic diseases
We help enterprises sustainably care for patients with chronic disease. Our platform enables real-time patient-generated data using non-invasive sensors. We deliver actionable insights for a proactive approach in care. The use of our software is covered under CMS billing codes, giving organizations the peace of mind that our program is sustainable and scalable.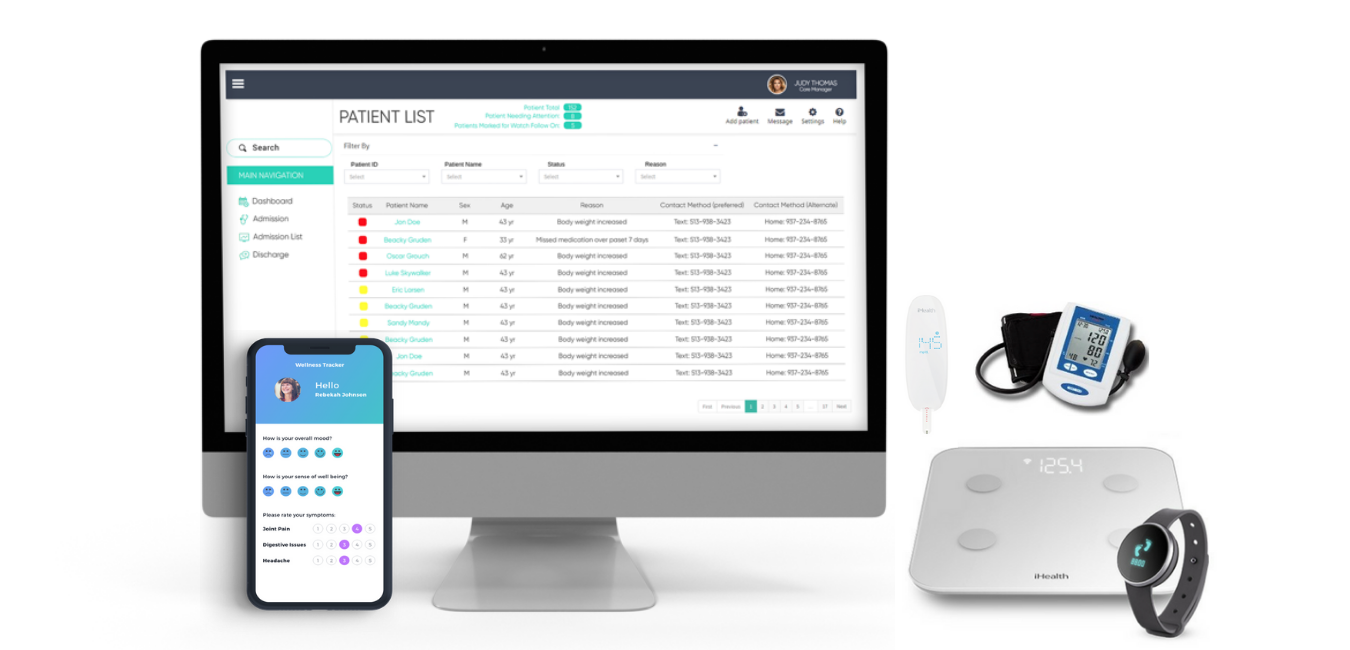 Software analytics to extract meaning from patient-generated health data
We focus on bringing next-generation capabilities into managing chronic diseases including autoimmune disorders. As a company, we began with the transfer of human performance technology from the Air Force Research Laboratory to improve monitoring of complex disease. Schedule a consultation to learn more about our research and development and how we're changing care management for autoimmune disorders.
Solutions for Community Health Centers
We work with Community Health Centers to build a sustainable system to serve their community. We focus on next-generation technologies that can be used to improve care and efficiencies. Our goal is to become a valuable partner for the success of your organization. 
Improve the care of chronic illness with sustainable software.
We deliver next-generation solutions for your organization.